Home - Review
The following are reviews of PicaLoader published by independent publications. If you come across any review of PicaLoader that is not posted below, please email us the URL. Thanks.
"This tool is loaded with many unique features that make it both fun to use and a real help with graphics."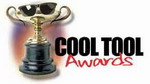 Read the full review at CoolToolAwards.com
"PicaLoader is quite simply a tool for grabbing images off virtually any Internet site. As a designer I saw PicaLoader as a potential gold mine for gathering visual references......If you're looking for a simple way to collect images for your image archive, screensavers or picture frames, then PicaLoader rather effectively fits the bill. With a broadband connection this software package is a joy and I highly recommend it."



Read the full review at Kickstartnews.com
"PicaLoader is a fully automated, picture-retrieving robot that will retrieve all the pictures you want from any part of the Internet......Overall, this is a very nice utility that not only takes the drudgery out of downloading pictures, but also conveniently organizes your entire collection."



RocketDownload.com
"PicaLoader is a quick and easy way to download large collections of images. It provides easy management of the collections once downloaded."


"Any task which is related to pictures PicaLoader can take care of it. Whether, you want to download, search or manage your pictures this software can do it all......PicaLoader is extremely easy to learn and to use, now enjoy your pictures like never before. "



Read the full review at FreeDownloadsCenter.com
"I like the idea of being able to visit a site and just downloading all the images in one go, without having to trawl through each thumbnail and manually download each one...... The Internet is a huge resource, and this program helps you to make the most of it, I give PicaLoader 5 stars!